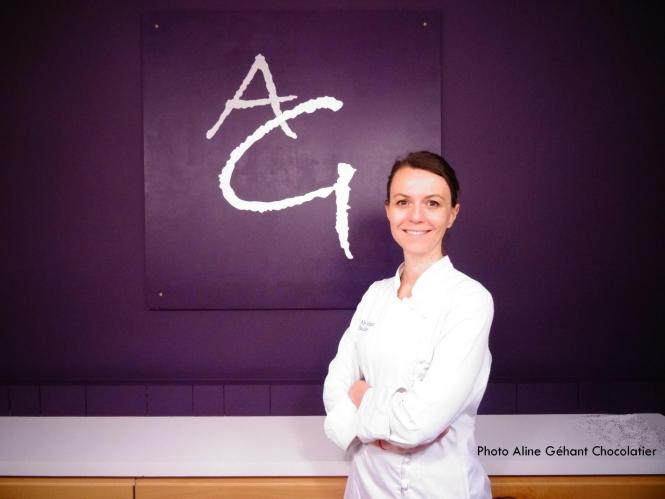 Chocolate!
A magic word, creating feelings…Making us dream…Awakening distant memories of precious moments!
"Chocolatier"….Aaaahhh, what a wonderful job!
When you say you are a chocolate maker, people's eyes sparkle. It certainly doesn't leave indifferent.
How did I become a "Chocolatier"?! …. By chance!
I was born in Besançon, Franche-Comté, East of France. But my parents kept changing countries, they were restless (and they still are!).
When I was 6, we landed at the Reunion Island, in the Indian Ocean. 6 years later, we left for Mali in West Africa.
My A level passed, I returned to France, in Nîmes where I studied Plastic Arts.
Then I started studying to become a primary school teacher. But I rapidly realized that I didn't want to become a teacher…
So I stopped my studies and took the time to consider what I really wanted to do. Certainly a handiwork dealing with tasty products.
I started to learn French pastry and discovered chocolate.
I fell in love with chocolate and decided to become a "chocolatier".
And there I go, off to Paris to learn with the best professionals, passed the 2 years degree to be a chocolate maker, and stayed 2 more years at "La Maison du chocolat".
After 4 years in Paris, I decided to come back to the South of France and opened my own boutique and atelier in Avignon in 2009.
---